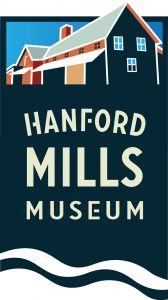 Hanford Mills Museum News Release
For Immediate Release
Contact: Liz Callahan,  607/278.5744
Free Family Saturdays at Hanford Mills Museum
[May 2019 East Meredith, NY] Hanford Mills Museum is offering a monthly series of free programs for families. Free Family Saturdays offer special programming and free admission for adults who are accompanied by a child under 18. Free Family Saturdays will be held on May 25, June 15, July 20, and August 10.
"We envision Family Saturdays as an opportunity for families to spend time together and learn together," says Liz Callahan, executive director of Hanford Mills Museum.
Free Family Saturdays are funded in part through a grant from Stewart's Holiday Match. "We are grateful to Stewart's Holiday Match and other funders that let us offer free admission for these programs. Hanford Mills is a wonderful place to learn about ingenuity, entrepreneurship, and science, and Free Family Saturdays help us to bring these lessons to new audiences," says Callahan.
The theme for the first Free Family Saturday on May 25 is Life by the Pond. Visitors can explore the plants and animals living in and around the Mill pond. Children can make paper animals and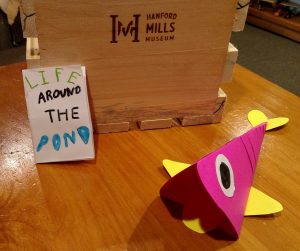 miniature magazines about pond life. Visitors are invited to bring a picnic or a snack to enjoy on picnic tables by the Mill pond.  Free Family Saturday activities run from 10 am to 4 pm, and the Museum site is open until 5 pm.
Future Family Saturday themes are: Working in the Mill, Science at the Mill, and Music at the Mill.
On Free Family Saturdays, up to two adults receive free admission when accompanied by a child under 18. Teens receive free admission as well.
Children under 13 always receive free admission to Hanford Mills, including festivals, like the Independence Day Celebration on July 4, Antique Engine Jamboree on September 7, and the Woodsmen's Festival on October 5.
For more information, call Hanford Mills at 607/278-5744 or see hanfordmills.org.
About Hanford Mills Museum
Hanford Mills Museum operates an authentic water- and steam-powered historic site, which includes a sawmill, gristmill and woodworking shop. The mission of Hanford Mills Museum is to inspire audiences of all ages to explore connections among energy, technology, natural resources and entrepreneurship in rural communities with a focus on sustainable choices. The museum is listed on the National and New York State Registers of Historic Places.
Hanford Mills is located at 51 County Highway 12 in East Meredith, at the intersection of Delaware County Routes 10 & 12, just 10 miles from Oneonta, and 15 miles from Delhi.  For more information, visit www.hanfordmills.org or call 607-278-5744.
###
For more information, please contact:
Liz Callahan, Executive Director, Hanford Mills Museum, 607/278-5744, [email protected]