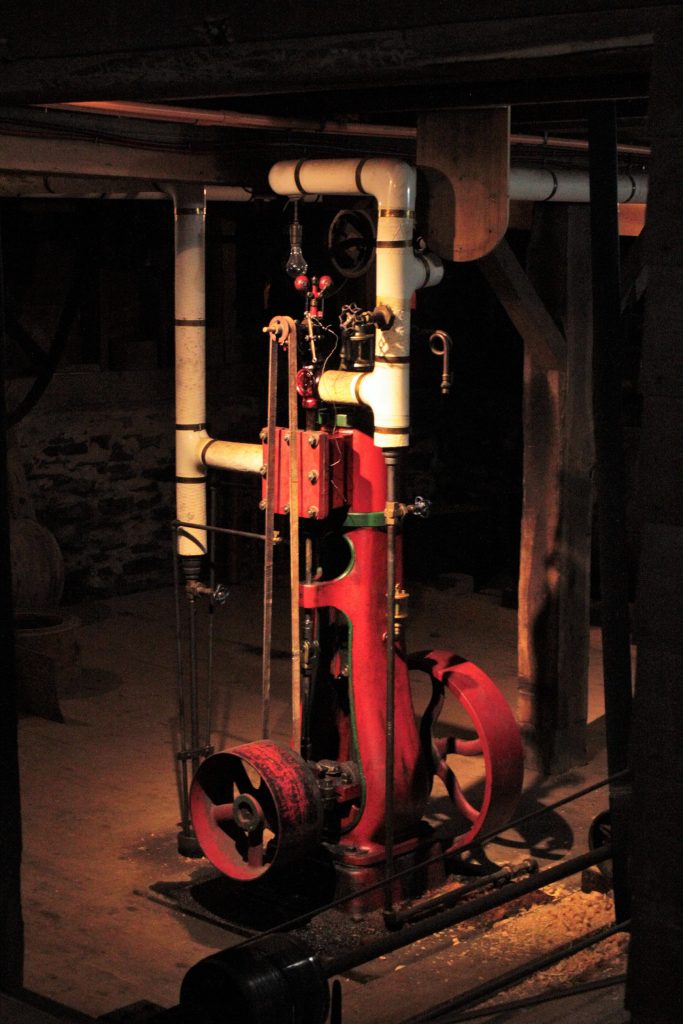 Hanford Mills Museum has over 50,000 objects housed in historic buildings across the historic mill site. Objects in the collection run the gamut from fully operational woodworking and grist milling machinery to domestic artifacts, wooden tool handles, plows and harrows, and gasoline engines.
An extensive photograph collection, library, and archive are also housed at the Museum. The archives contain records that document over a century of Hanford and Pizza family business transactions and a photograph collection that traces in detail the development of the Mill and its community from the 1870s to the present.
Want to learn more about the Museum and its history? Read back issues of our newsletter, Millwork.