Hanford Mills Museum has expanded the number of tours it offers. Guided tours of the water-powered sawmill, gristmill and woodworking shop begin at 10 am, 11 am, 12 pm, 1 pm, 2 pm, and 3 pm Wednesday through Sunday.
Because tour size is limited,
it is highly recommended that you reserve a tour in advance by calling 607/278-5744 or by filling out this form.
People who come to Hanford Mills without a tour reservation will be able to join the next tour that can accommodate them.
"We are happy to expand the number of tours we offer each day and to welcome more visitors to Hanford Mills to experience 175 years of ingenuity in the Catskills," says Liz Callahan, executive director of Hanford Mills Museum.
Everyone older than 2 years old is required to wear face masks while inside Hanford Mills Museum buildings, including the Mill complex, Museum Shop, Feed Mill, and the John Hanford Farmhouse. Thank you for your cooperation with this policy which was enacted to help promote the health and safety of visitors, staff, and the community.
Admission
| | |
| --- | --- |
| Adults & Teens | $9.00 |
| Senior Citizens (65 and older), AAA members, & Teachers | $7.00 |
| National Trust for Historic Preservation Members | $7.00 |
| Active Duty Military*, Veterans & First Responders | $4.50 |
| Museum Members | FREE |
| Children 12 and under | FREE |
| EBT cardholder** | FREE |
| | |
Museum Neighbors residing in the following towns receive FREE admission (with proof of residency): East Meredith & West Meredith (13757), Kortright & Bloomville (13739), North Kortright & Harpersfield (13786), Davenport (13750), and Meridale (13806).
*Hanford Mills Museum participates in the NEA Blue Star Museum Initiative. All active duty Military and their families enjoy free admission from Armed Services Day through Labor Day.

**Hanford Mills Museum participates in Museums for All, a collaboration of the Association of Children's Museums and the Institute of Museum & Library Services.   Present your Electronics Benefit Transfer Card (EBT), and you and up to 3 other adults or teens will be admitted to the Museum with no charge.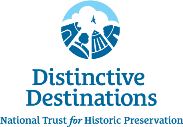 Hanford Mills Museum is proud to be a Distinctive Destination of the National Trust for Historic Preservation. National Trust members receive a discounted admission ($7.00). Visit the National Trust web site for more information on the program.
Hanford Mills Museum participates in the North American Reciprocal Program and the Time Traveler Passport Program.  If you are a member of a participating museum, you will receive free admission and a discount in the Hanford Mills Museum Store.
Hanford Mills is a Harvest Hosts site.  Please visit Harvest Hosts website for information on the unique RVing experience they provide to their members.
Some local libraries, such as the Stamford Village Public Library, have Museum Memberships that their patrons can use for free admissions. Check with your local library to see if they have a Hanford Mills Museum Library Membership!