Hanford Mills Museum is open for reserved tours Wednesdays through Sundays through October 15, and on Labor Day and Columbus Day. Due to the  COVID-19 pandemic, we have new procedures. All tours require advance reservations and will be limited to the members of one party.  We have implemented safety protocols which are explained below.
Call  607/278-5744 to reserve your tour. 
To ensure you get the tour time of your choice, we recommend calling a few days in advance, especially for tours on weekends.
Reservations can be made by calling 607/278-5744.  Tours can be reserved for 10:00am, 11:30am, 1:00pm or 2:30pm.  Your group will be the only tour for your reserved time slot.  Please arrive at your reserved time to allow for a full tour for your party.
Thank you for your understanding and your cooperation, we look forward to welcoming you to Hanford Mills Museum.
Hanford Mills Museum has implemented the following protocols per New York State Guidelines for gatherings:
All visitors (over the age of 2) and staff are required to wear a face covering while at the Museum. Please bring your own mask. 

Social distancing efforts will be in effect throughout the site.  A distance of 6 feet between the group and the interpreter/tour guide will be maintained at all times. 

Anyone traveling from

these states

must self-quarantine for 14 days prior to visiting the Mill.  

If a member of your group is not feeling well on the day of your tour, including any of the COVID-19 symptoms listed on the

CDC website

, please do not include them in the visit.

Upon arriving at the Mill, the following health related questions will be asked of you and any members of your group.  The Museum reserves the right to refuse admittance to anyone showing signs of potential COVID-19 in your group.  

Was your temperature this morning elevated above 100 degrees F?  If you were unable to take your temperature before arriving we will use an Infrared Forehead Thermometer to take your temperature.

Have you knowingly come in contact with anyone who is sick with COVID-19?

Do you reside with anyone who is exhibiting signs of, or has tested positive for, COVID-19?

Have you been in any location that is experiencing a high number of new cases of COVID-19 in the past 14 days?
To receive updates on the 2020 Season, please check here, sign up for our email newsletter, and follow us on Facebook, Instagram and/or Twitter.
Admission
| | |
| --- | --- |
| Adults & Teens | $9.00 |
| Senior Citizens (65 and older), AAA members, & Teachers | $7.00 |
| National Trust for Historic Preservation Members | $7.00 |
| Active Duty Military*, Veterans & First Responders | $4.50 |
| Museum Members | FREE |
| Children 12 and under | FREE |
| EBT cardholder** | FREE |
| | |
Museum Neighbors residing in the following towns receive FREE admission (with proof of residency): East Meredith & West Meredith (13757), Kortright & Bloomville (13739), North Kortright & Harpersfield (13786), Davenport (13750), and Meridale (13806).
*Hanford Mills Museum participates in the NEA Blue Star Museum Initiative. All active duty Military and their families enjoy free admission from Armed Services Day through Labor Day.

**Hanford Mills Museum participates in Museums for All, a collaboration of the Association of Children's Museums and the Institute of Museum & Library Services.   Present your Electronics Benefit Transfer Card (EBT), and you and up to 3 other adults or teens will be admitted to the Museum with no charge.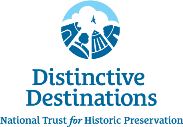 Hanford Mills Museum is proud to be a Distinctive Destination of the National Trust for Historic Preservation. National Trust members receive a discounted admission ($7.00). Visit the National Trust web site for more information on the program.
Hanford Mills Museum participates in the North American Reciprocal Program and the Time Traveler Passport Program.  If you are a member of a participating museum, you will receive free admission and a discount in the Hanford Mills Museum Store.
Hanford Mills is a Harvest Hosts site.  Please visit Harvest Hosts website for information on the unique RVing experience they provide to their members.
Some local libraries, such as the Stamford Village Public Library, have Museum Memberships that their patrons can use for free admissions. Check with your local library to see if they have a Hanford Mills Museum Library Membership!