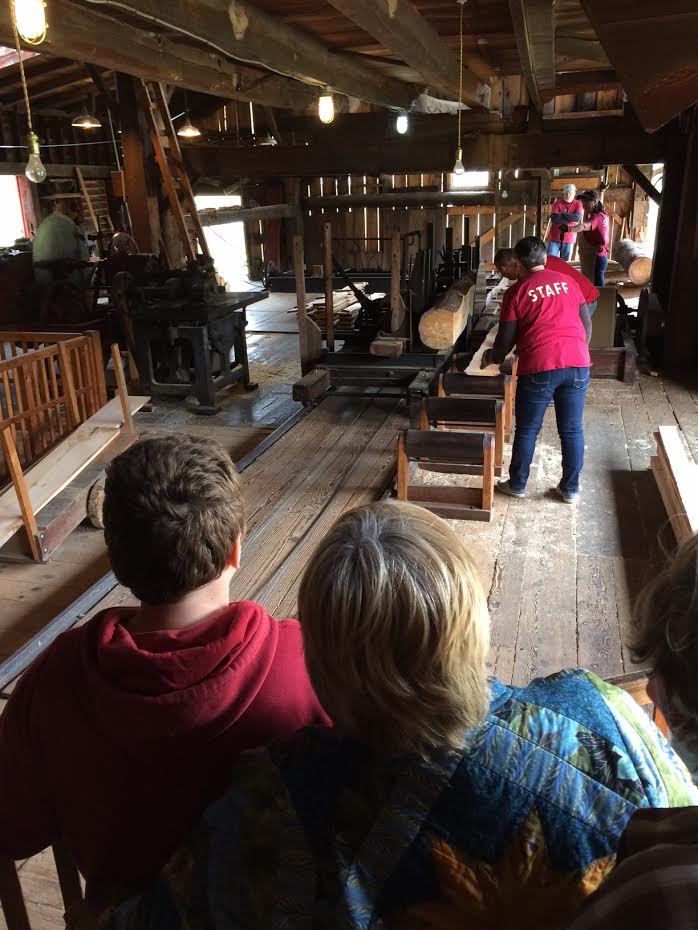 Come see the sawdust fly! Visitors to Hanford Mills Museum receive a guided tour of the Mill complex with Museum interpreters.  Tours will be offered at 10:30, 12:30 and 2:30 Wednesdays through Sundays. The tour includes demonstrations of our 1926 Fitz overshot waterwheel and historic water-powered woodworking and milling machinery. Tours take about one hour, with time for questions. Whenever possible, interpreters can tailor the tour to your interests.
In addition to a guided tour of the Mill Complex there are over a dozen other historic buildings on the site. At the Feed Mill you can watch a short introductory video and view the "Today's Schedule Did Not Go According to Plan" exhibit. There are also barns, an ice house, and a blacksmith forge.
Visitors are welcome to bring a picnic lunch and enjoy our scenic site.  We have picnic tables available.