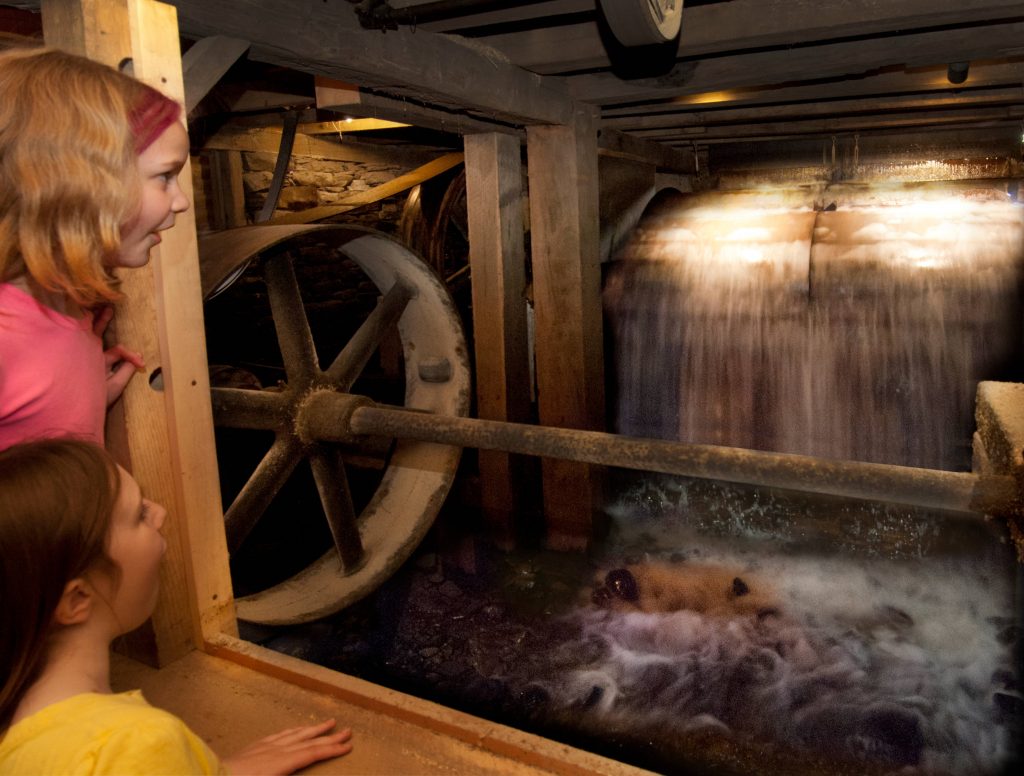 Want to bring lessons from the mill into your home or classroom? Hanford Mills Museum offers a variety of educational, interactive, and engaging programs for schools, community groups, and families both at the mill and in the classroom. Programs explore connections between water, sustainability, and commodity production and other topics important to rural communities.
Offering a great deal of flexibility, these activities can be used by families or students who are learning at home.
Come to the Museum for a guided tour and hands-on educational experience based around themes that support classroom learning standards.
Let us bring the Museum's content to you through one of several outreach programs designed to bring the mill into the classroom.
Select from a variety of options for activities that support your class visit to the Museum or that can be used on their own to aid classroom learning goals.