A Smart Business Decision that Connects to your Goals
Your business's support of Hanford Mills Museum is an investment that pays many rewards:
Community members and other visitors can experience a story of innovation, ingenuity, history, science, and entrepreneurship at a historic working mill site, all in a beautiful rural setting..
History and science lessons come to life as schoolchildren watch the 1926 Fitz Overshot Waterwheel power pulleys, vintage woodworking machines and the sawmill.
Expert-led workshops offer people the opportunity to pursue an interest in woodworking, farmhouse cooking, steam power, and a variety of other topics.
Staff preserve and restore historic tools and machinery, so the museum can continue to demonstrate the stories and innovations of the past.
Friends and families enjoy a day of fun and learning at Hanford Mills Museum's Exploration Days.
Long-forgotten memories surface as people visit the Mill, the John Hanford Farmhouse, and the Museum's other historic buildings. Memories are shared and connections are strengthened.
Your company's financial support will enable Hanford Mills Museum to provide more opportunities for people to make connections that add meaning and understanding to their lives.
Corporate sponsorship at Hanford Mills Museum will connect you with local residents and regional visitors who come for our unique events, children's activities, hands-on workshops, lectures, and other programs. We look forward to crafting a sponsorship that meets your company's needs. Please contact Beth Rafter for more information.
SEASON SPONSORSHIPS
Receive year-round recognition with our visitors, members and donors.
Hanford Mills Museum Corporate Sponsor ~ $5,000 Investment
Listed as "Friend of the Mill" on the Museum's website.
Company logo on programs for all of the Museum's events and workshops for one year.
Company logo with link to your website on Hanford Mills Museum's website for one year.
Company literature offered to Museum's visitors for one year.
Banner (if provided) displayed at all events for one year.
EVENT SPONSORSHIPS
Raise your company's visibility with key audiences by sponsoring an Exploration Day or the Ice Harvest.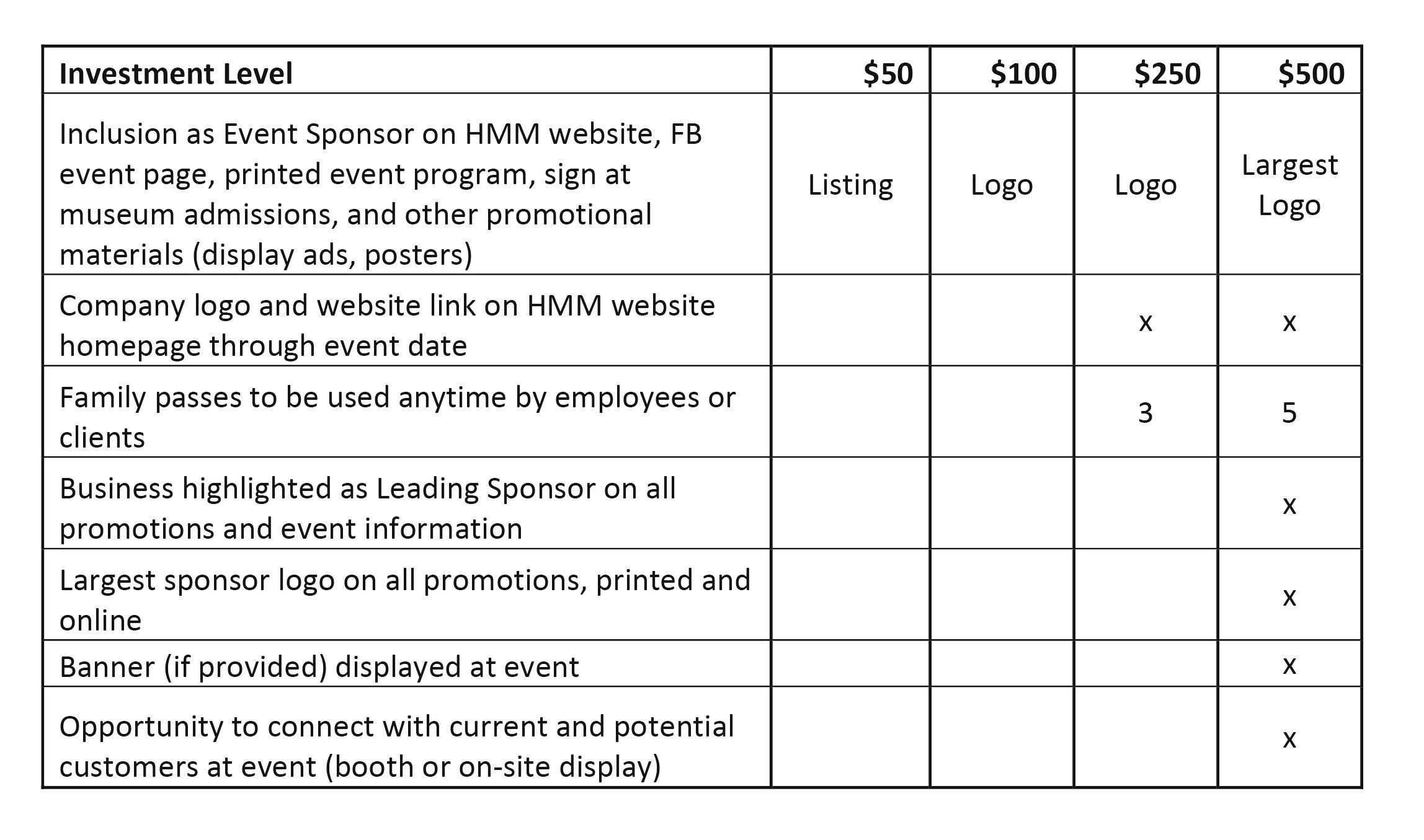 "FREE DAY" SPONSORSHIP OPPORTUNITY
Build goodwill and connect your company with our visitors by underwriting admission.
Hanford Mills Museum "Free Day" Sponsor ~ $500 Investment
Publicity campaign to promote an admission-free day at Hanford Mills Museum sponsored by your company.
Recognition on HMM website as provider of funding to support free admission on "Free Day."
Business literature available at admissions.
Custom Sponsorships are available. We will work with you to craft a package that meets your company's philanthropic and marketing objectives. Please contact Finance Manager Beth Rafter for more information.