In Fall 2020, the Catskills Folk Connection presented the exhibit "Folk Art in Wood," at Hanford Mills Museum. The exhibit featured local artists who work with wood in a variety of ways.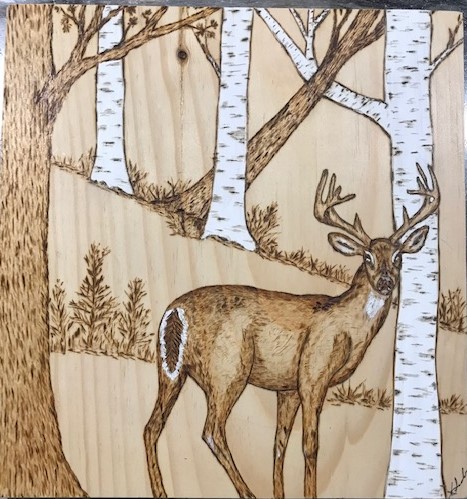 Joe Dibble carves decoys of water birds such as swans, geese, and ducks, plus wood carvings of trout and land birds. Gary Mead creates one-of-a-kind furniture from carefully selected wood, some of which he harvests and mills specifically for his projects. Kira Lendo creates pictures on wood, drawing wildlife and Catskills scenes with a wood burner. Joe Hewitt and Ken Etts know the secret of the "whistle stick", a folk toy they make out of a notched stick and a small propeller, which reverses direction when they whistle. Dane Scudder and Chris Carey, both of whom play for the Tremperskill Boys square dance band, make banjos that feature local woods. Also featured is the work of historic wood carvers, Lavern Kelley and Homer Benedict.
Ms. Scheer conducted "Meet the Folklorist" interviews with the artists featured in the exhibit:
"I was pleased to find so many artists in the Catskills making art with wood and I was surprised that they are creating such a wide variety of expressions, from wooden toys, pictures on wood, to one-of-a-kind furniture, and evocative, hand-carved decoys.  Folk art is alive and well in the Catskills," says Ginny Scheer, folklorist at Catskills Folk Connection, an organization which fosters traditional arts and activities in the Catskills region.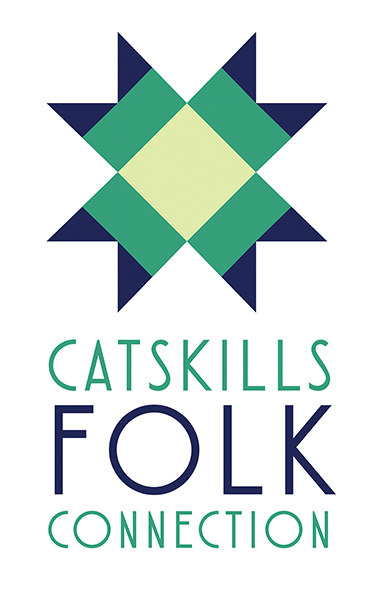 Catskills Folk Connection's work to foster traditional arts in the Catskills includes offering square dances in four of the region's counties, presentations about Catskills food traditions at festivals, biannual folk art exhibits such as this one, and an annual display about CFC's progress studying stone architecture in Roxbury. The organization, which is sponsored by the Roxbury Arts Group, has applied for designation as a non-profit and will soon be seeking Catskills residents and visitors who enjoy its programming to support the organization through memberships and volunteering. Catskills Folk Connection is funded in part by the NYS Council on the Arts Folk Art Program, by Gov. Cuomo and the NYS Legislature, by Action and Vision Grants from HumanitiesNY, and by the O'Connor Foundation. For more information about Catskills Folk Connection go to its blog www.catskillsfolkconnection.blogspot.com, visit Catskills Folk Connection on Facebook.