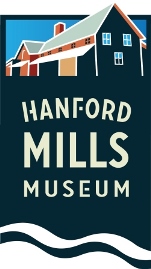 HANFORD MILLS MUSEUM NEWS RELEASE
FOR IMMEDIATE RELEASE
CONTACT: Liz Callahan 607/278-5744
Ice Harvest Festival
February 1, 2020, 10 am – 3 pm
Hanford Mills Museum
51 County Hwy 12, East Meredith, NY
www.hanfordmills.org
[email protected]
607/278-5744
Take part in a traditional ice harvest, just as communities did a century ago. Festival also includes ice carving, ice fishing, snowman village, hot soup buffet, food trucks, blacksmithing and cooking demonstrations, and exhibits by local businesses and farmers. Kids 12 and under get in free; Adults and Teens, $9; Seniors, $7.
Ice Harvest Festival at Hanford Mills Museum: Winter's Coolest Tradition
[East Meredith, NY January 17, 2020] Hanford Mills Museum in the Catskills' East Meredith will hold the 31st annual Ice Harvest Festival on Saturday, February 1, 2020. In the days before mechanical refrigeration, ice harvesting was an essential wintertime activity. The ice harvested in the winter would be used to keep food and agricultural products cold in the warmer months.
"To farmers, ice was a winter crop and a way to generate income in the winter," says Liz Callahan, the executive director of Hanford Mills Museum. She said they have been watching the weather and assessing the quality of the ice on the Mill Pond, just as farmers did a century ago. Staff shovel snow from the ice to encourage a good crop of clear ice.
"Safety is the priority. Ice must be at least eight inches thick for visitors to fully participate in ice harvesting," she said. "But there is a slate of fun activities people can enjoy regardless. With the cold weather returning, we are hopeful for a good harvest." In the past ten years, ice depth has ranged from 7-20 inches.
With enough ice, visitors can borrow ice cleats and walk on the frozen Mill Pond and use an ice saw to cut ice, and other historic tools to maneuver the ice up a ramp. The ice blocks, which typically weigh 50 pounds, are then transferred to the ice house by bobsled. The ice is stacked in the ice house, insulated with sawdust from the Mill. Callahan says the ice will last until the fall.
Another ice-dependent activity is ice fishing. The Dave Brandt Chapter of Trout Unlimited will provide the equipment and expertise to offer kids the chance to try ice fishing. "It is always wonderful to see a child's beaming face when they catch a fish, and the Trout Unlimited volunteers are really great," says Callahan.
The SUNY Delhi Hospitality Center Ice Carving Team will use a variety of tools, including chainsaws and blow torches, to create beautiful ice sculptures. Blacksmiths will demonstrate a variety of historic smithing techniques to make cooking utensils and decorative pendants. In the John Hanford Farmhouse, which recreates home life in the 1920s, there will be cooking demonstrations using the Royal Bride wood-fired cookstove.
Exhibitors include Kortright Handiworks, Watershed Agricultural Council, Cooperstown Distillery, Byebrook Farm, Catharina's Hats and Mittens, Catskill Forest Association, and the Dave Brandt Chapter of Trout Unlimited. Hanford Mills will also offer a variety of kids' activities, including a scavenger hunt.
More than 15 area restaurants will provide soup and chili at the Hot Soup Buffet. Restaurants providing soup include: Alfresco's Italian Bistro, Applebee's, Autumn Cafe,  Blue Bee Café, Brooks House of BBQ, Cafe Ommegang, Cooperstown Diner,  Danny's Market, Denny's, Jackie's Restaurant, Morey's Family Restaurant, Oneonta Bagel Company,  the Otesaga, Simply Thai, and TK's Diner. Proceeds from the soup buffet and cookie sale (baked goods provided by Junkyard Bakehaus) benefit Hanford Mills Museum's educational programs.
Visitors can check hanfordmills.org about ice harvesting conditions or call 607/278-5744. The ice must be 8 or more inches deep before the public is allowed on the frozen pond. If there is 6-8 inches of quality ice, Hanford Mills staff will cut ice, and visitors can transfer the ice from the pond to the ice house.
The Ice Harvest Festival is sponsored by Five Star Subaru, SUNY Delhi Hospitality Management Department, and WSKG. The Ice Harvest Festival is made possible by the New York State Council on the Arts with the support of Governor Andrew M. Cuomo and the New York State Legislature.
Admission and Information
Children 12 and under receive free admission. Admission for adults and teens is $9; senior admission is $7. Hanford Mills Museum members receive free admission. Discounts also are available for teachers, first responders, veterans, members of the military, EBT cardholders, and AAA members. See hanfordmills.org for details.
About Hanford Mills Museum
Hanford Mills Museum operates an authentic water- and steam-powered historic site, which includes a sawmill, gristmill and woodworking shop. The mission of Hanford Mills Museum is to inspire audiences of all ages to explore connections among energy, technology, natural resources and entrepreneurship in rural communities with a focus on sustainable choices. Hanford Mills, which is listed on the National and New York State Registers of Historic Places, will open for the 2020 season on May 15.
Hanford Mills is located at 51 County Highway 12 in East Meredith, at the intersection of Delaware County Routes 10 & 12, just 10 miles from Oneonta, and 15 miles from Delhi.  For more information, visit www.hanfordmills.org or call 607/278-5744.
###
For more information, please contact:
Liz Callahan, Executive Director, Hanford Mills Museum, 607/278-5744, [email protected]
For photos, please contact Peg Odell, [email protected]
Photos of past Ice Harvest available for media use at: https://drive.google.com/drive/folders/1VKbUQTRAalfRWa_dtsDZm8gwvkfbcMwg?usp=sharing