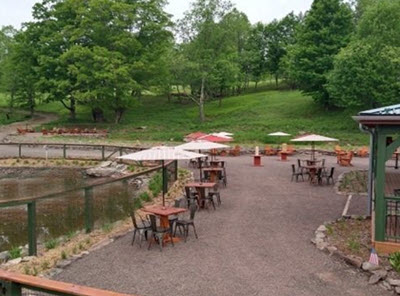 304 Sutherland Road
East Meredith, NY 13757
The Ponds at Natural Gardens is a full-service restaurant with a brewery & NYS tasting room.
Website: http://thepondsatnaturalgardens.com/
Hours: Thurs/Fri 4-9pm Sat 12noon-9pm Sun 12 noon-7pm Winter we open at 4pm all days
Special Instructions: Reservations recommended.
Phone: 607-746-6199
Email: [email protected]
COVID-19 Protocols: All tables are six feet or more apart. We have also expanded outdoor seating.