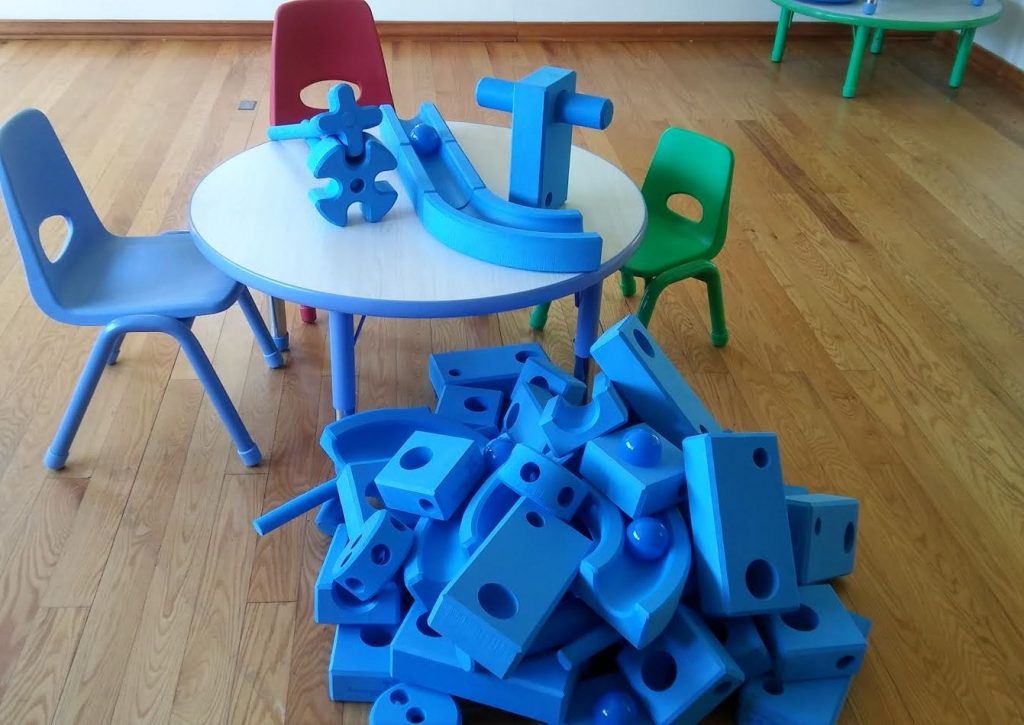 Please note: Due to COVID-19, the hands-on, interactive  features of the Learning Lab are not available.  
Hanford Mills Museum features a space for young children and their families to explore, build and create. The Learning Lab offers a range of activities, including building with gears and blocks from Keva and Imagination Playground, problem-solving challenges, mini-waterwheels and other power generation models, and a reading center with comfortable kid-sized seating. 
"We created the Learning Lab to provide an inviting, kid-friendly space to foster innovation and creative problem solving," says Kajsa Harley, the Museum's executive director.  "Kids can explore topics highlighted in Mill tours like power, energy, technology, and sustainable resources. And, because young children learn through play, we have lots of fun activities for kids to choose from."  She noted that the Learning Lab is included with regular admission.
"Local families can view the Learning Lab as a resource they can visit again and again. It is an enjoyable, meaningful and affordable way for families to spend time together." –Museum executive director Kajsa Harley
Hanford Mills staff worked with museum education consultant Katie Boardman of the Cherry Valley Group and Museum Studies students from the Cooperstown Graduate Program to create a space especially for children 8 and under. The planning was supported in part by a grant from the Museum Association of New York.
Hanford Mills will continue to add activities to the Learning Lab. The Learning Lab is located across the Mill pond from the Museum's historic sawmill and woodworking shop.