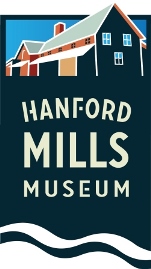 HANFORD MILLS MUSEUM NEWS RELEASE
FOR IMMEDIATE RELEASE
CONTACT: Liz Callahan 607/278-5744, [email protected]
Ice Harvest Festival
February 4, 10 am – 4 pm
Hanford Mills Museum
51 County Hwy 12, East Meredith, NY
www.hanfordmills.org
[email protected]
607/278-5744
Take part in a traditional ice harvest, just as communities did a century ago. Festival also includes ice carving by the SUNY Delhi Hospitality Center Ice Team, ice fishing with Trout Unlimited, horse-drawn sleigh rides, snowman village, hot soup buffet, food trucks, blacksmithing and cooking demonstrations, and exhibits by local businesses and farmers. Kids 12 and under get in free; Adults and Teens, $9; Seniors, $7.
Ice Harvest Festival at Hanford Mills Museum: History on Ice!
[January 27, 2017 East Meredith, NY] The annual Ice Harvest Festival at Hanford Mills Museum on Saturday, February 4th offers adults and children a chance to take part in a traditional ice harvest using historic tools and techniques. Before refrigeration, harvesting ice was an essential winter activity. The ice was stored in ice houses until it was needed in the warmer months to keep food and agricultural products cold.
"Kids can cut ice, haul ice, help stack the ice, and get a ride on a horse-drawn sled.  It is very different from reading about things in a book; it is real.  Of course, the cocoa and soup are always big hits, too," says Jack Tessier, a board member of Hanford Mills who has attended several Ice Harvests with his wife and children.
Festival also offers Ice Sculpting, Ice Fishing, Horse-drawn Sleigh Rides, Hot Soup Buffet, Local Farmers, and More
The SUNY Delhi Hospitality Center Ice Team will create sculptures from blocks of ice. Children can try out ice fishing with the help of volunteers from the Dave Brandt Chapter of Trout Unlimited. Other activities include taking horse-drawn sleigh rides around the Museum site, watching blacksmith demonstrations, shopping from local farmers and businesses, including Promisedland Farm, Byebrook Farm, and the Cooperstown Distillery. There also will be a snowman village, bonfires, and films of ice harvests in the 1920s-1940s. At the Hanford House, which shows family life in the 1920s, visitors can play tabletop games and see historic cooking demonstrations.
There will be an auction of the Werner Rentsch painting "Ice Cutting at Hanford Mills NY," which the noted artist made after attending an Ice Harvest Festival a few years ago. The artist donated the painting for the Museum to use to raise funds. Bidding is now available online at hanfordmills.org.
The Ice Harvest Festival, which is always held on the first Saturday in February, regularly brings 1,000 or more people to the small hamlet of East Meredith in Delaware County. Starting in December, Museum staff monitor and groom the ice to ensure a good crop of clear strong ice.
"We have families who come year after year, and are also glad to welcome people coming for the first time. Some people who came as children are now bringing their own children," says Museum Executive Director Liz Callahan. "People value the opportunity to take part in an authentic experience and to connect with the history of the area."
A hot soup buffet will feature soup and chili provided by area restaurants, including Brooks' House of BBQ, Cafe Ommegang, the Cooperstown Diner, Cross Roads Cafe, Danny's Main Street Market, the Delhi Diner, Doubleday Cafe, Fiesta Mexican Grill, Jackie's Restaurant, Jay's Place, Mel's at 22, Morey's Family Restaurant,  Oneonta Bagel Company, The Otesaga, Simply Thai,  Sloan's N.Y. Grill, Signatures Restaurant, the SUNY Delhi Hospitality Program, Applebee's, and Denny's. . Proceeds from the soup buffet as well as the sale of baked goods, which are provided by Junkyard Bakehaus, benefit the Museum's educational programs. In addition, the Cabana Coffee food truck will offer hot and cold beverages.
The Ice Harvest Festival shows "how things can be done without modern fuels," explains Tessier. "People were able to meet their needs through knowledge of their local environment, and we will need that knowledge in the future. The fact that Hanford Mills Museum can provide that knowledge in a fun, family-friendly atmosphere makes the event that much more special."
The Ice Harvest Festival is sponsored by the SUNY Delhi Hospitality Management Department, WSKG, The Daily Star, and Five Star Subaru.
The ice harvested at the festival will be used to make ice cream at the Museum's Independence Day Celebration on July 4.
See the website for more information, hanfordmills.org.
Admission and Information
Children 12 and under receive free admission. Admission for adults and teens is $9; senior admission is $7. AAA and other discounts available. Museum members receive free admission. Those living in zip codes (13757, 13739, 13786, 13750, and 13806) neighboring Hanford Mills also receive free admission.
Because GPS may take drivers on roads that are not winter-friendly, the Museum has a list of suggested routes available at https://www.hanfordmills.org/visit-a-historic-workingmill/our-location or by calling 607/278-5744. In particular, when driving from the Albany area on Interstate 88, they recommend taking exit 16 (Emmons/West Davenport) instead of exit 18 or 19.
About Hanford Mills Museum
Hanford Mills Museum operates an authentic water- and steam-powered historic site, which includes a sawmill, gristmill and woodworking shop. The mission of Hanford Mills Museum is to inspire audiences of all ages to explore connections among energy, technology, natural resources and entrepreneurship in rural communities with a focus on sustainable choices. The museum, which is listed on the National and New York State Registers of Historic Places, will open for the 2017 season on May 17.
Hanford Mills is located at 51 County Highway 12 in East Meredith, at the intersection of Delaware County Routes 10 & 12, just 10 miles from Oneonta, and 15 miles from Delhi.  For more information, visit www.hanfordmills.org or call 607-278-5744.
###
For more information, please contact:  Liz Callahan, Executive Director, Hanford Mills Museum, 607/278-5744, [email protected]
For photos, please contact Peg Odell, [email protected]
B-roll of past Ice Harvest Festivals available at: http://bit.ly/IceHarvestFestivalB-roll