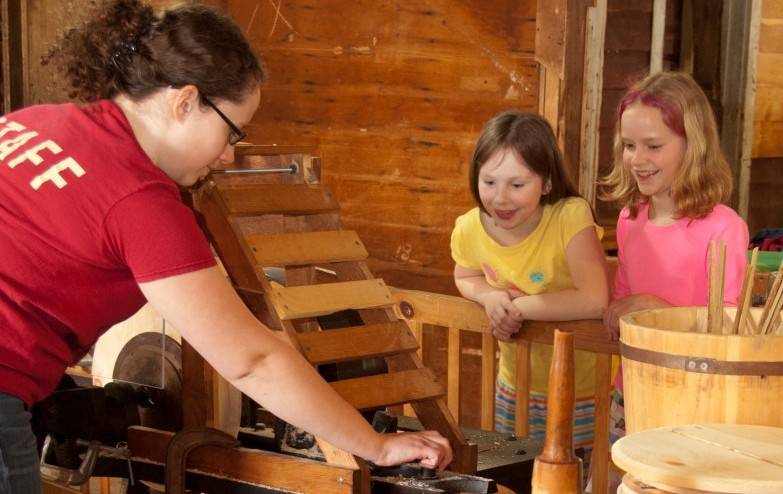 Come enjoy a field trip for families with special hands-on activities for kids.  Take a kid-focused guided tour of the Mill's historic water-powered sawmill, gristmill and woodworking shop, and see how water powers the mill and its century-old machines.
June 15: Science at the Mill. Make and launch a rocket with Mr. Science (Peter Pollock). See how air pressure can launch your rocket skyward!
July 20: Working in the Mill. Learn about the people who worked at the mill.
August 10: Music at the Mill. Dave Ruch will perform in a fun and free concert.
Be sure to stop in to the Learning Lab, which has a variety blocks, gears, and circuits for kids to build and explore.
Free Family Saturdays are funded in part with a grant from Stewart's Holiday Match.
On Family Saturdays, up to two adults will be admitted free of charge when accompanied by a child under 18. Children aged 13-18 will be admitted free of charge as well. Children 12 and under always receive free admission to the Museum, even for special events like Independence Day Celebration, the Antique Engine Jamboree and the Woodsmen's Festival.
Hanford Mills Museum is located at 51 County Highway 12 in East Meredith, NY 13757. Get directions