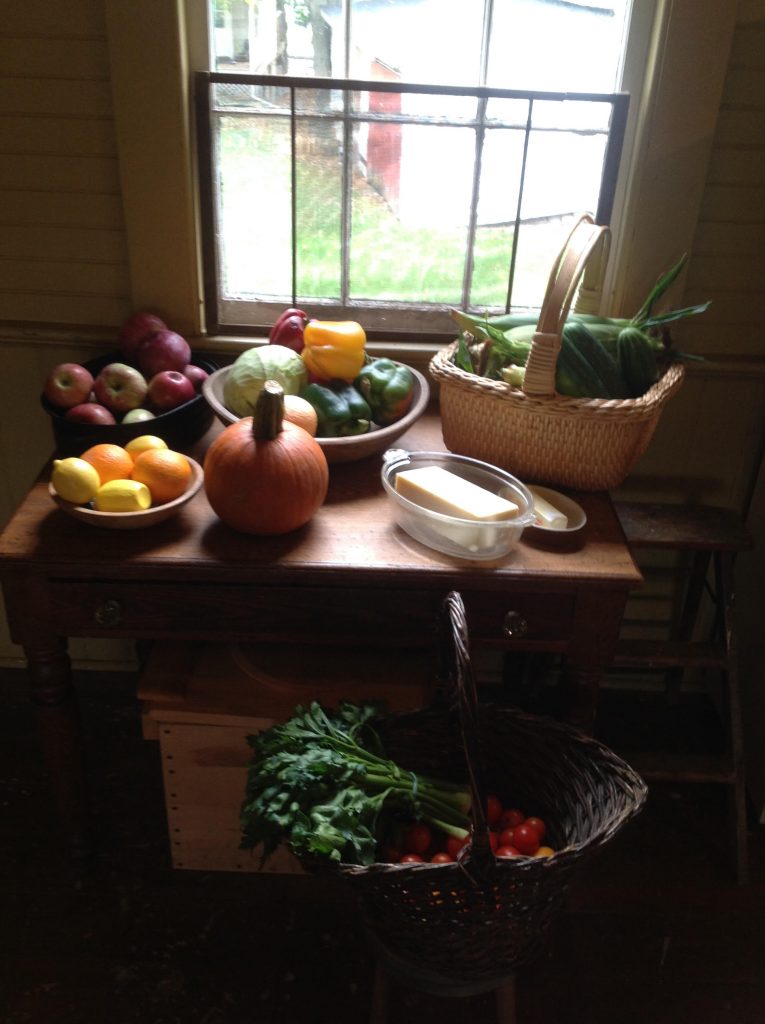 Participants in this hands-on workshop will learn the basics of cooking with wood and enjoy locavore dining 1920s-style. Using seasonal ingredients, typical techniques common in the early 20th century (baking, steaming, and stove-top cooking), and recipes from cookbooks in use in the 1920s, participants will use the Hanford House's Royal Bride cookstove to prepare chicken, side-dishes, salad, steamed brown bread, and dessert. When all is ready they will move to the dining room to savor the meal they have prepared.
This workshop is limited to eight participants and is intended for ages 13 and up. It will take place from 9:00am until 2:30pm.
The cost for the Fall Farmhouse Dinner with the Royal Bride workshop is $45 for Museum members, $55 for non-members. You may register by calling 607-278-5744 or via email. The deadline to registration is October 10.
The instructor, Pamela Cooley, has been cooking with wood for over 30 years and demonstrates and gives workshops in the Hanford House Kitchen. She has also presented woodstove and open hearth cooking classes at Genesee Country Village, Mumford, NY and the Farmers' Museum in Cooperstown, NY. Most recently she demonstrated butter making at the Bovina Bicentennial and Bovina Farm Day. She is retired from the New York State Archives.