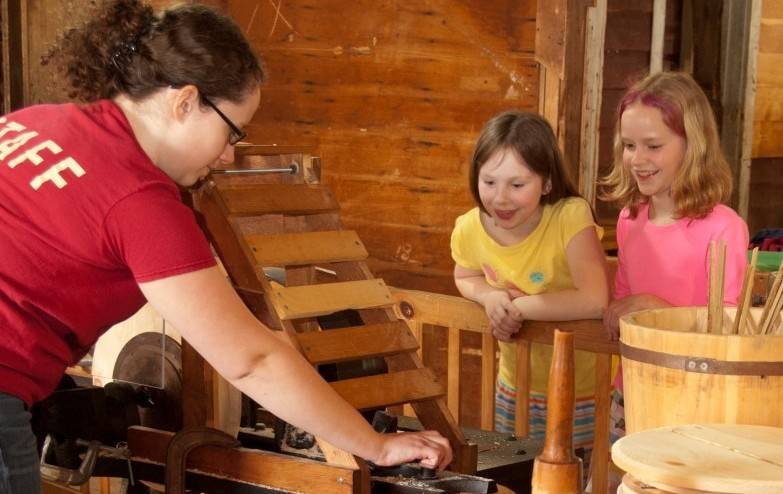 Come enjoy a field trip for families with special hands-on activities for kids.  Take a kid-focused guided tour of the Mill's historic water-powered sawmill, gristmill and woodworking shop, and see how water powers the mill and its century-old machines.
Be sure to stop in to the new Learning Lab, which has a variety blocks, gears, and circuits for kids to build and explore.
Up to two adults will be admitted free of charge when accompanied by a child (preschool through high school.) Children aged 13-18 will be admitted free of charge as well. Children 12 and under always receive free admission to the Museum.
Free Family Saturdays will be held on July 22, August 12 and September 2.
Saturday, July 22: The Incredible Journey at Hanford Mills
The unique environment at Hanford Mills is an ideal place to explore the water cycle, how mill systems use water, and see how water travels. Enjoy time with your family as you follow a hands-on, exploratory activity to experience the water cycle via a one-of-a-kind look at the mill and environmental water system. The Learning Lab will be open and hands-on activities can help kids make even more connections to the water cycle.
In addition, we will have two special visitors for this Free Family Saturday.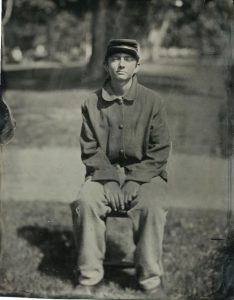 Photographer Kevin Q Gray will be making wet-plate tintype photographs, using the same process that photographers in the mid-1800s used.  You can have a traditional tintype portrait made of you and your family. The cost is $30 per 4″x 5″ plate. A wonderful, one-of-a-kind keepsake.
Author Judy Steiner Grin will read her new book, HIS NAME WAS SHORTLY FORTHCOMING: How Capital Letters Came To Be. In an Amazon review, former Cooperstown Elementary Principal Teresa Gorman calls the book "Wonderfully creative and thoroughly engaging!"  Come meet the author.
Saturday, August 12: Hanford Mills Detectives
Hanford Mills educators will have a variety of age-appropriate challenges so kids of all ages (and grown-ups) will engage their senses, use their observation skills, and put their problem solving skills to work! Help us to solve a Hanford Mills whodunit mystery and learn more about how we have to use our team-building and problem-solving skills at the Mill.
September 2: Simple Machines at Hanford Mills
Hanford Mills uses simple machines (wedges, inclined planes, screws, pulleys, wheels and axles, and levers) all over the Mill and the site to help us do work. Come and have fun with hands-on activities using simple machines in the Learning Lab and help us spot the simple machines throughout the Mill!