Saturday, September 9, 2017 10 am – 4 pm
Celebrating the Ingenuity of the Past, Present and Future
Call for Exhibitors: Register by 7/31 and receive a FREE Hanford Mills Museum baseball cap, and be entered to win a wooden bench made at Hanford Mills Museum. (See details below.)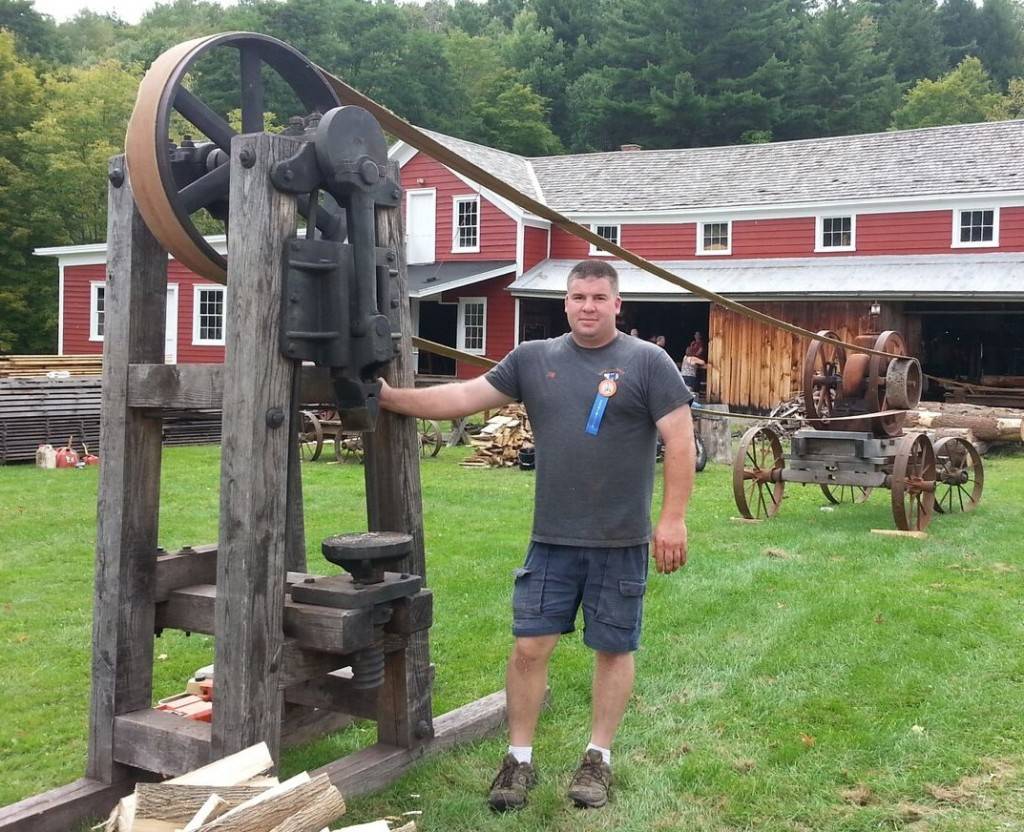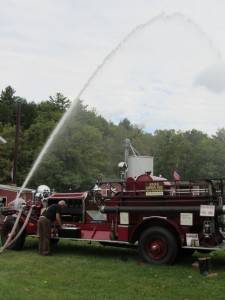 The Antique Engine Jamboree at Hanford Mills Museum features antique tractors, Model A Fords, outboard motors, Doodlebugs, hit and miss engines, model steam engines, and water-cooled and air-cooled gas engines. Exhibitors have included individual collectors as well as members of the Franklin Doodlebug Club, the Mohican Car Club, the Antique Outboard Motor Club, Tired Iron of Butternut Valley, the Long Island Antique Engine Association, the Hudson-Mohawk Chapter of the Pioneer Gas Engine Association, and more.  Popular features include a 1926 Ahrens Fox Pumper Firetruck and the 1957 Nash Metropolitan Hook and Ladder Fire Truck Ride from the Catskill Game Farm.
"The antique engines on display demonstrate the ingenuity of the past," says Hanford Mills Executive Director Liz Callahan. "The exhibitors have great stories to tell of the hours of tinkering, detective work and mechanical know-how necessary to bring these engines back to working order, and to keep them that way."
Food trucks and local food will offer lunch and snack items.  Hands-on kids activities, local bluegrass music, and demonstrations in the Mill round out the Antique Engine Jamboree.
If you are interested in exhibiting your antique engine at the 2017 Antique Engine Jamboree, please call Brendan Pronteau, 607/278-5744 or send an email. You may also complete and mail the HMM 2017 Exhibitor Form.  The form can be emailed to Brendan or mailed to PO Box 99 East Meredith, NY 13757. Register by July 31 and receive a free Hanford Mills Museum baseball cap and be entered to win a wooden bench made at Hanford Mills Museum. 
The Jamboree is included with regular Museum admission, which is free for children 12 and under, Museum members, and residents of zip codes near Hanford Mills (13757, 13739, 13786, 13750, and 13806). Event activities run from 10 am to 4 pm, the Museum is open until 5 pm.
"The Antique Engine Jamboree and Powerfest is a trip back to the working past," says Callahan.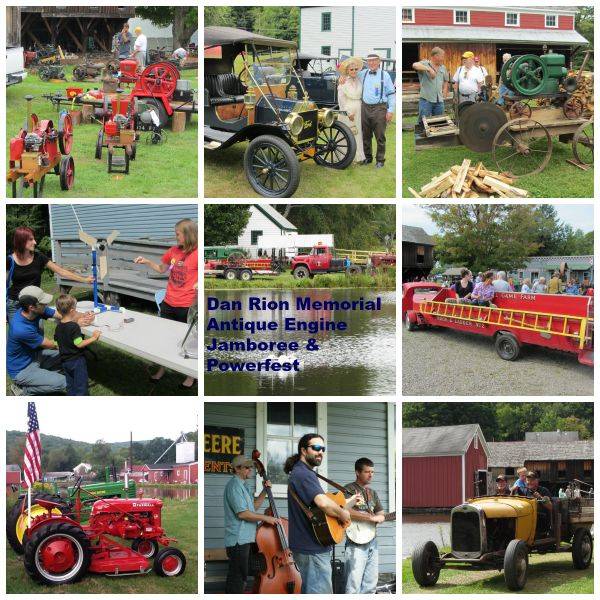 Listen to this interview with Hanford Mills executive director Liz Callahan on WRIP.
We interviewed several of the antique engine enthusiasts who came to the Jamboree in 2011. In this clip, Bob Barrett explains how his circa 1890 water motor works. See other clips on our YouTube channel