Introduction to Fly-Fishing Course presented by Trout Unlimited, Dave Brandt Chapter

9:00 am to 5:00 pm, Saturday, May 18, 2019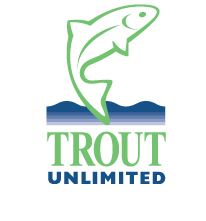 The schedule includes classroom instruction on balanced fly outfits (rod, reel & line), basic entomology, necessary knots, stream reading, and fly fishing paraphernalia. Hands-on casting techniques will be taught on the Mill Pond.
Participants should bring a bag lunch. If you own a fly outfit you may bring it along, however, outfits will be provided on loan at the site.
 Sign up by phone prior to May 14th by calling Dave Brandt, 607-433-2924.
 The class is limited to 35 students. The fee is $50 for adults ($45 for members of Hanford Mills Museum, seniors over 65, and veterans).  Make checks payable to "Trout Unlimited".
You can find information on Hanford Mills memberships here.