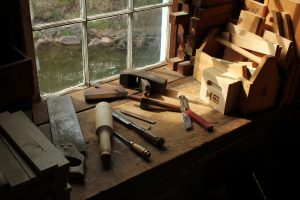 As we work together to prevent the spread of COVID-19, many of us in the Hanford Mills community find ourselves with extra time. We want to highlight the projects, hobbies, and pursuits people are working on at home.
Read through these short profiles and you may gain a tip or some inspiration. See how people are expressing the spirit of Hanford Mills–ingenuity, dedication, entrepreneurship, rural traditions, sustainability, and creativity–as they "mill about" at home.
Complete this short form to let us know about a project you are working on.
"Milling about at Home" is a new and evolving project, and we welcome your suggestions. Please share how you are Milling About at Home. Maybe you are working to help others, we'd love to know about that too. Please complete this form, or email us.