HMM Board president Burr Hubbell does windows…and tells us about a unique find on Hubbell Family Farms.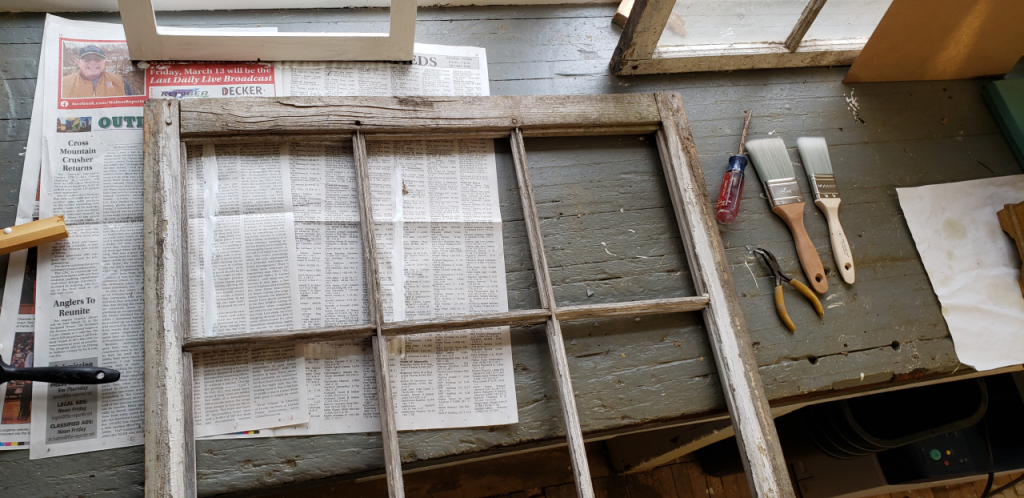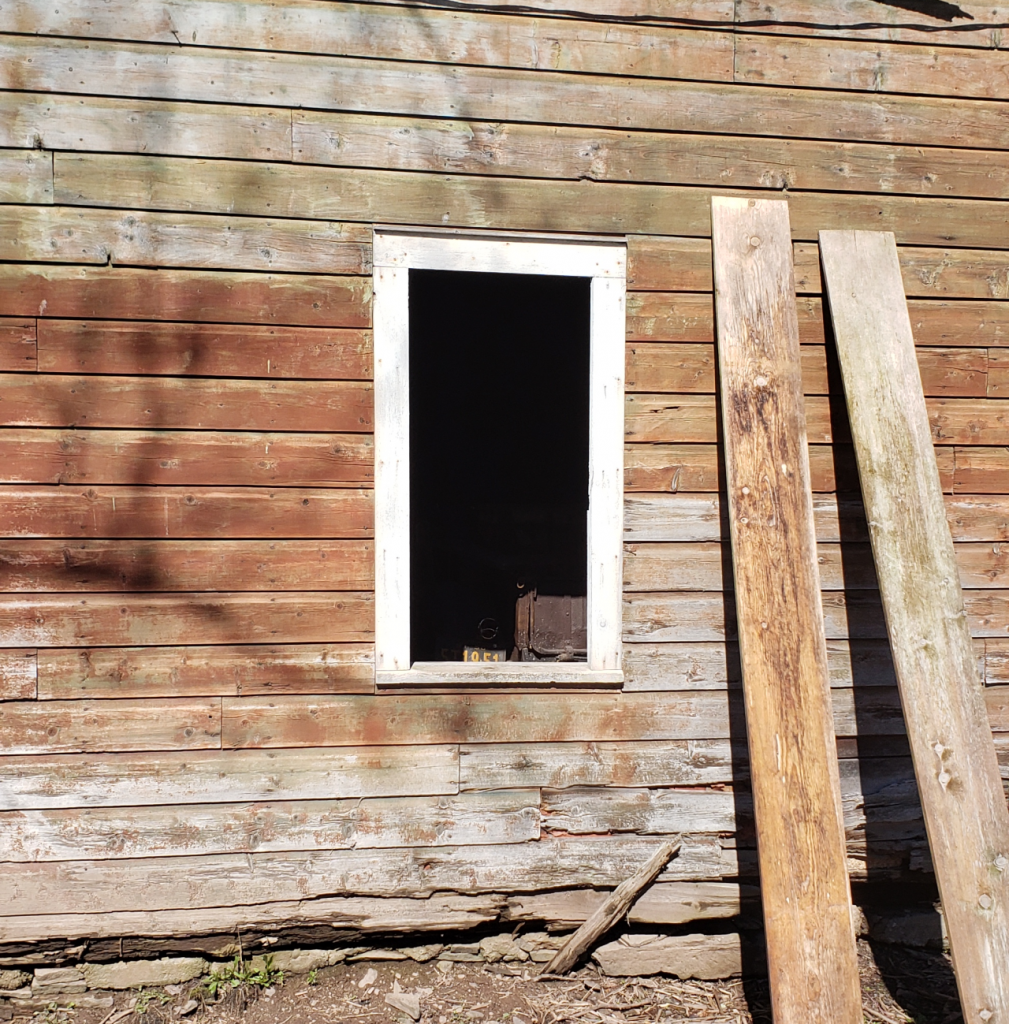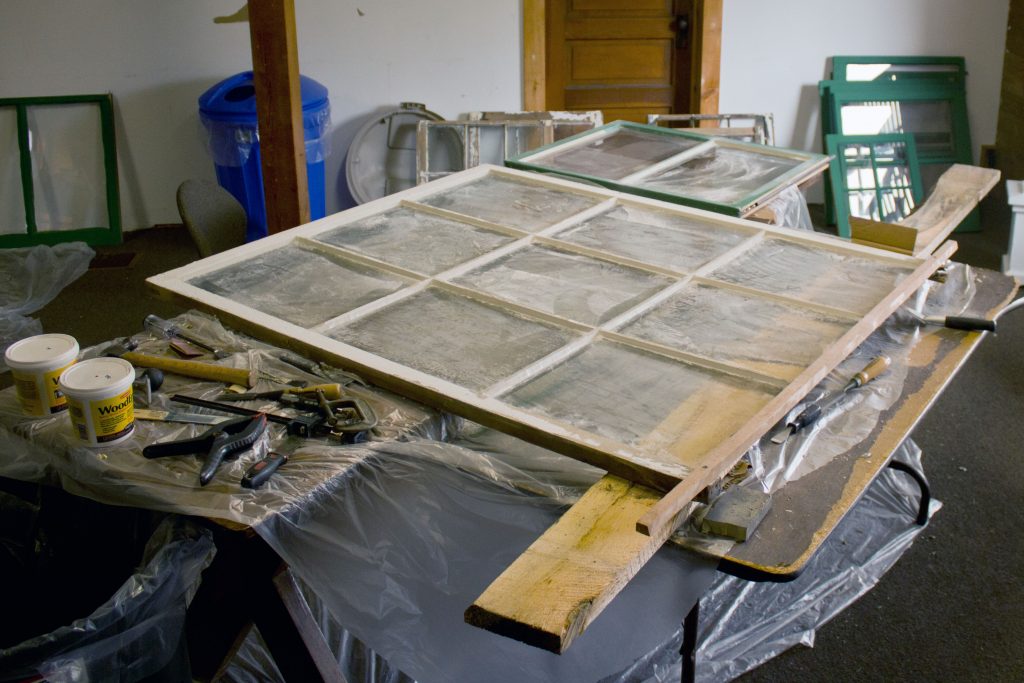 Here at Hanford Mills, Kevin Jensen is working on windows too. He set up a workshop in the Hardware Store. The large window is from the sawdust room in the Mill.
---

"And speaking of Milling Around," says Burr, "look what was found while cleaning up a collapsed building, a nearly complete old cider press."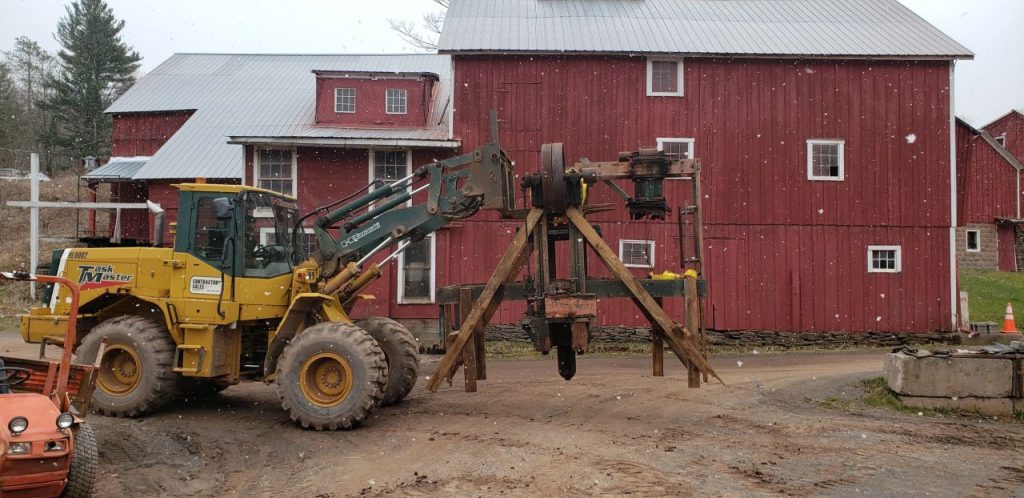 Burr says the cider press was found by his niece Casey Mudge and her husband. The plan is to restore/rebuild it to working order. All of the equipment was there, apple elevator, grinder, racks, forms, etc. Also found was a very early Kneeland single cylinder vertical gasoline engine, which still runs. Maybe we will see these one day at the Antique Engine Jamboree?