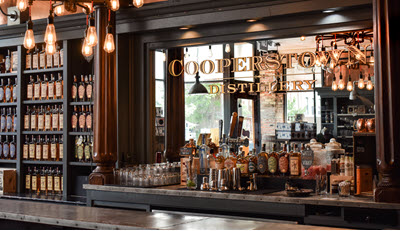 73 Main Street
Cooperstown, NY 13326
The Cooperstown Distillery Beverage Exchange is dedicated to sharing their award-winning spirits in a unique setting that combines a world-class tasting lounge with an inviting bar featuring craft cocktails made with our very own handcrafted spirits. Our Cooperstown Main Street Location includes an eclectic retail space offering New York State produced beers, wines and ciders, and cocktail accoutrement.
Website: https://cooperstowndistillery.com/visit/
Hours: SUMMER HOURS:
Sunday-Thursday: 11am-9pm
Friday & Saturday: 11am-10pm
Special Instructions: None
Phone: 607-282-4374
Email: [email protected]
COVID-19 Protocols: Sanitizing surfaces after customers, 6 feet distance implementation, masks worn whenever not seated, reduced capacity.