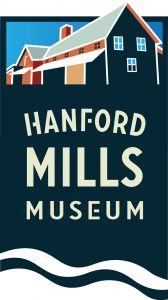 Hanford Mills Museum News Release
For Immediate Release
Show Your Engines!
Hanford Mills Museum seeks exhibitors for its Antique Engine Jamboree on September 9
Register by July 31 to receive special incentives
[East Meredith, July 13, 2017] Hanford Mills Museum in East Meredith will hold its 34th annual Dan Rion Memorial Antique Engine Jamboree and Powerfest on Saturday, September 9, 10 am to 4 pm. The Museum is seeking exhibitors who have antique farm machines, tractors, model engines, outboard motors, motorcycles, cars, trucks, fire engines, and water-cooled and air-cooled engines. Exhibitors interact with visitors, sharing stories about the skill and mechanical know-how necessary to restore and maintain antique engines.
Exhibitors who register by July 31 will receive a free Hanford Mills Museum baseball cap and be entered to win a wooden bench made at Hanford Mills Museum. Register by contacting Brendan Pronteau at Hanford Mills, by calling 607/278-5744, or send an email to [email protected] Exhibitors can also download a registration form at hanfordmills.org.
"We are grateful for the exhibitors who share their collections with the Museum's visitors," says Liz Callahan, the Museum's executive director. "The Antique Engine Jamboree celebrates the ingenuity of the past."
The Antique Engine Jamboree also features steam-power and water-power demonstrations in the historic Mill, bluegrass music, BBQ, and kids' activities.
About Hanford Mills Museum
Hanford Mills Museum operates an authentic water- and steam-powered historic site. The mission of Hanford Mills Museum is to inspire audiences of all ages to explore connections among energy, technology, natural resources and entrepreneurship in rural communities, with a focus on sustainable choices. The Museum which is listed on the National and New York State Registers of Historic Places is open Wednesdays-Sundays, 10 am – 5 pm.
Children 12 and under, and Museum members receive free admission. Admission is $9 for adults and teens, $7 for seniors and AAA members, and $4.50 for retired military. Hanford Mills participates in the National Endowment for the Arts Blue Star Museum Initiative, so all active duty Military and their families receive free admission. Through the Museums for All program, anyone with an EBT card also receives free admission. East Meredith residents (13757) and nearby zip codes also get free admission. For more information, visit hanfordmills.org or call 607.278.5744.
Hanford Mills Museum is located at 51 County Highway 12 in East Meredith, at the intersection of Delaware County Routes 10 & 12, just 10 miles from Oneonta, and 15 miles from Delhi.
###
For questions or to interview, please contact Liz Callahan, [email protected], 607.278.5744.
For photos, please contact Peg Odell, [email protected], 607.278.5744