August 13 2022: Watch and listen as Bob Allers demonstrates and talks about his coopering craft, join Trout Unlimited in the catch and release day of fishing, enjoy buttermaking demonstrations, and participate in various hands-on activities around the Mill.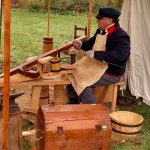 Bob Allers – Historical Coopering: Bob will demonstrate the trade of a cooper, who would have designed buckets, tubs, casks, and other containers in the 1860s. Bob is a retired earth science teacher who has been honing his coopering skills for the past twenty years. He also worked as a seasonal NPS Park Ranger at Fort Stanwix National Monument where he first learned the trade of coopering.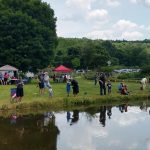 Children's Fishing: The Dave Brandt Chapter 210 of Trout Unlimited will be pondside for a children's fishing day. Bring your own poles or borrow one.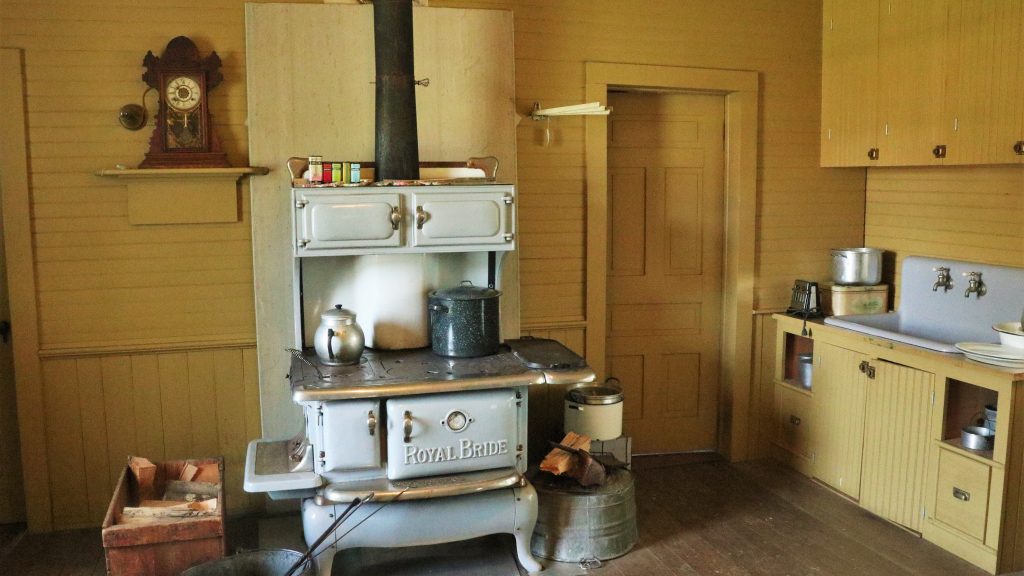 Join Pamela Cooley for buttermaking demonstrations on the front porch of the Hanford Farmhouse.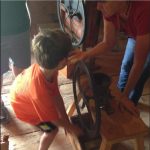 Hands-on Activities: Try your hand at some activities throughout the Mill as you learn more about how we grind corn, build crates, and use belts and pullies to power our machines.
All August at the Mill activities, as well as Mill tours, are included in the admission prices listed here.